Uchisar Hotels
Hotel bookings and reviews
Show Hotels on Map
Hotels in Uchisar
Hotel Ratings and Locations
Buket Cave Hotel

This boutique guesthouse boasts an idyllic hillside setting above Uchisar. The establishment is loca...
Ariana Sustainable Luxury Lodge

Ariana Sustainable Luxury Lodge, member of Small Luxury Hotels of the World, is located in Uchisar. ...
Rox Cappadocia

A charming hotel constructed in an old 'Greek' house and built using the local distinctive stone wit...
ANATELEIN HOTEL

Situated in Uchisar, within metres of the castle, the hotel is in a great location for exploring the...
TasKonaklar

Taskonaklar Hotel, Cappadocia is a well-established 23 room hotel that keeps to the true spirit of a...
Karlik Evi Boutique Hotel

This charming, traditional boutique hotel is set in the heart of Cappadocia's most stunning area wit...
Millstone Cave Suites

This property is conveniently located in Uchisar / nevsehir . The front desk offers 24-hour receptio...
Sakli Konak Cappadocia Hotel

This charming hotel is located in Uchisar. The hotel is located close to the castle, offering visito...
Argos In Cappadocia

This attractive boutique hotel is centrally situated on a slope side position in the charming town o...
Harem Cappadocia Hotel

With beautiful rooms carved from the natural stone of this region, this atmospheric 'cave' style hot...
+44 1273 728862
Your reference is:
Uchisar, Turkey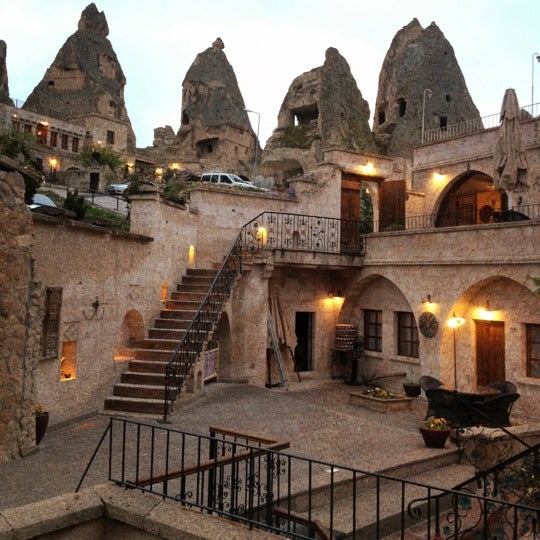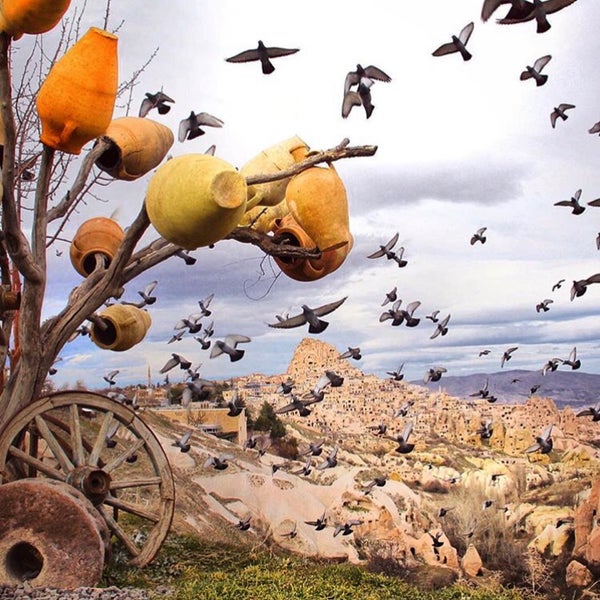 Top Hotels in Uchisar